The Impossible Search for the Perfect Man (English Edition)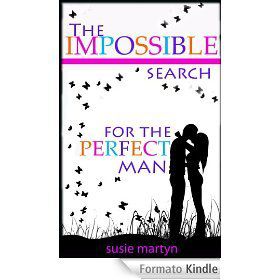 Imagine for a moment, your husband leaves you. Then through a bizarre twist of events, you find yourself working with the girl he's left you for - and even worse, she's pregnant...

Louisa's not really up to any more complicated relationships. Right now, she doesn't need them. She has good friends, okay, even if one does have a screwed up husband and the other a horoscope habit. Not to mention the ex-husband she's counselling about the girlfriend he left her for. There you go. So she certainly doesn't need anyone else with problems at the moment.
It would be nice, wouldn't it, to find a straightforward man, who isn't remotely screwed up. Now there's a thought... Or does such a man even exist?
Well, it's okay to dream - isn't it?

Set in the Hampshire countryside against a background of horses and vets, this is a story about friendship and love, and life's way of throwing in the unexpected...
Pour être informé des derniers articles, inscrivez vous :